NW Team Yota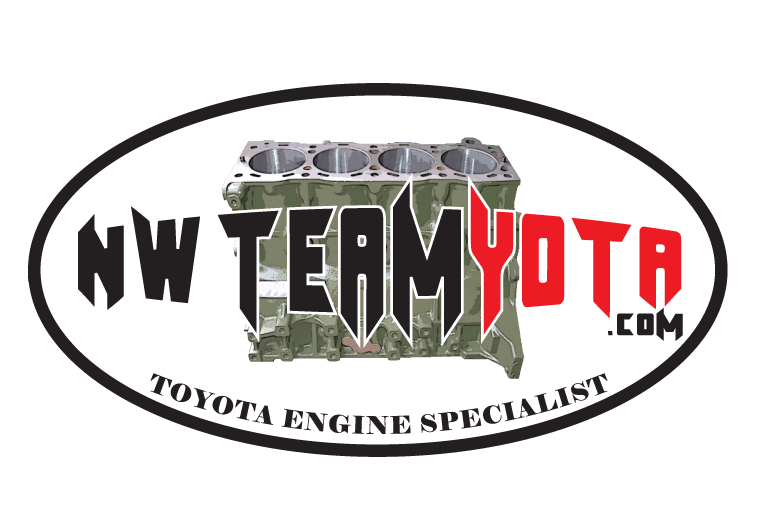 At NW TEAM YOTA we specialize in Toyotas.
We build 22R, 22RE, 3VZ, 3RZ and 5VZ engines.
WHY CHOOSE NW TeamYota?
At NW TeamYota we know the importance of quality and the value of excellent customer service.
We sell many products manufactured by the same companies that Toyota uses such as: Aisin, OSK, TaiHo, Nippon, Denso, Kojo and many more.
Other parts are purchased in quantity directly from Toyota such as: belts, hoses, metric OEM nuts, bolts, and studs. These companies provide the best parts available.
NW TeamYota Quality Can't Be Beat!
Our engines are never produced in a mass production assembly line. Every rebuilt engine is machined and assembled individually in our private facility located in Charlotte TN.
All of our engines are measured and verified to Toyota specifications and all information gathered is documented on an engine build sheet.
NW TeamYota strives to produce top-quality rebuilt Toyota engines.
NW TeamYota is a company that is made of and for Toyota enthusiast.
We know how hard it can be to find the information you're looking for, presented in a way that is understandable and complete. With that in mind we will try to provide a growing library of useful information contained in pictures, videos and detailed articles that are easy to find.
NW Team Yota combines top quality Japanese OEM parts with first class customer service to insure years of satisfaction.
Our online parts catalog YotaShop.com is where you can find the best parts at the best prices or call us for a quote on any services you may need for your Toyota.